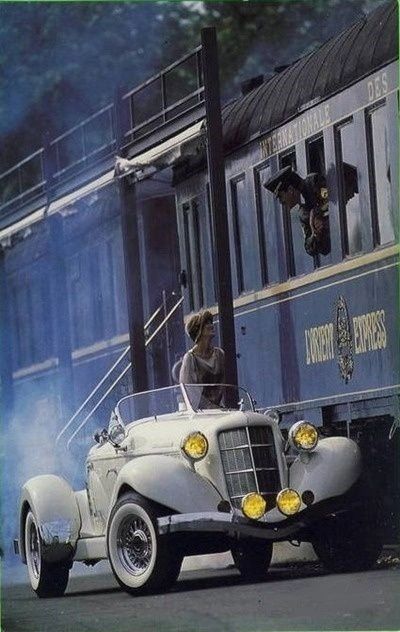 Welcome all
The ACD Factory is proud and honored to announce, that they are building a limited number of the, iconic 851 Boattail Speedsters. They believe that these exceptional automobiles will occupy an extraordinary niche, in the history of the Auburn Cord Duesenberg Company. All of these exceptional Boattails, are being crafted by hand at The Auburn Cord Duesenberg Factory. They are being meticulously hand crafted, using all steel body construction, all original drive train with modern technology and performance, as well as all original parts throughout the entire Speedster. Awakening the original artistry, beauty elegance and passion of the '35-'36 Auburn Boattail Speedster and that era.
The Upgrades
The drivetrains, however, will start with original Lycoming 279.9-cu.in. straight-eight blocks and Schwitzer-Cummins centrifugal superchargers but go on to incorporate a host of changes, including newly cast heads redesigned to increase the compression ratio from its stock 6.2:1, new aluminum pistons and connecting rods, a redesigned camshaft, and a redesigned impeller for the supercharger intended to increase boost from 3.5 pounds to 13.5 pounds. With all of those changes, Pray anticipates an output bump from the original 150 horsepower to about 300 horsepower. The 150hp supercharged eight-cylinders were good for 100 MPH in the original speedsters, Pray said he intends the new 300hp versions not only to be good for 100 MPH but also to "feel like a modern car in traffic."
The Legacy
The passion and vision of Glenn Pray that gave the world the 2nd Generation of Auburn Cord Duesenberg, is being carried forward with the same vision and passion by Son Doug Pray and giving the world a third generation of Auburns with the introduction of the G3 Project.
It is not a car that we are dealing with. But, a work of vintage mechanical art that is reflecting a classic moment of time, in an era that we are choosing to relive and connect with again.
That classic moment is not expensive. That classic moment is priceless.
Coming events
Latest news.
The first two G3 Speedsters are nearing completion, number 1 is spoken for and purchaced. The factory has located and identified original parts to complete the initial six speedsters, the plan is to build 6 to 8 G3 Boattail Speedsters.
This page will be updated often, with info and pictures of the G3s as they progress.